Friendship day was originally founded by Hallmark in 1919. It was intended to be a day for people to celebrate their friendship by sending each other cards, but by 1940 the market had dried up, and eventually it died out completely. However, in 1998 Winnie the Pooh was named the world's Ambassador of Friendship at the United Nations (believe it or not!), and in April 2011 the United Nations officially recognized July 30th as International Friendship Day; although most countries celebrate on the first Sunday of August!
So today I want to to recognize some very special friends that I have in my life!  Of course this isn't the complete list of friends that are important for me.  I have many many many people that I work with, live with, run with, celebrate with, etc. that are all so super special to me.  It would take me a month to write about them all and a week for you to read it.
  But I did want to speak about my most important friendships on International Friendship Day!
I have to start with the best friend I have ever had….the one I love with all my heart…the one I chose to marry and spend my entire life with…my Hubs!
Hubs is the best friend I could ever imagine!  He supports me in all my crazy dreams, he loves me when I am unlovable, he values my strengths and balances my weaknesses.  I couldn't live such a beautiful life without him!
Next up, is my Best Girl Friend – Jamie!  I can't believe that we have been "besties" for almost 20 years!  We have been through so many life-changing events together.  She is the ONE and ONLY person I can tell absolutely EVERYTHING too!  I can call her when I need to cry, laugh, vent, or even just breathe.  She is the one person I know will be there no matter when I call, and no matter what I need.  Her daughter is the most precious thing to come into my life and I wouldn't trade being her "Aunt CC" for anything in the world.  I know that Jamie and I will be Best Friends until the end of time, because I couldn't imagine my life without her!
My Best Family Friend – Jill!  Wow – I couldn't survive all our big family events without Jill by my side.  I love her so much, and learn more about her every day.  She is in my life to challenge my thinking, show me what real passion looks like, support me when I need a smile or just someone to talk to.  She is the perfect match for my brother-in-law, and that makes me love her even more.  Jill is one of the strongest women I know!  If could be just a little more like her, standing up for what I believe, doing the research on the big topics, challenging the system, then I know I would be a much better person.  I wish everyone could know and love my Jill!  I am so glad that we are more than just friends…we are family too!
My Best Life Coach Friend – Amy!  What in the world would I do without my dearest friend Amy?!  Our friendship has grown and changed over time…a long time.
  Our relationship started almost 20 years ago when I started babysitting her precious kids.  She helped me get through the crazy journey of those teenage years. I remember asking her one night what I should order for dinner on my first date!  As I have grown into a woman, I have continued to turn to Amy when I need someone to help me reflect, step of the ledge and jump into my dreams, or help me find the words for those difficult conversations in life.  I have no idea where I would be without her!    Even though there are many miles between us now, I still value every moment I spend with her, whether it is a quick email, a phone call, or a girls trip!  I know we will continue to support each other for many years to come, and I wouldn't have it any other way!
And finally My Best New Friend – Becca!  You have different friends for different reasons, and different friends for different seasons.  Becca and her husband were a very welcomed surprise in our life.  Becca is a work friend (which I typically don't get too close with – I like to keep work and personal life separate as much as possible).  Something in the world brought Becca and I together, like we were meant to be friends for a long time.  We have very similar philosophies on education, which gives us a lot to talk about, but even more important to me is the fact that Becca challenges me!  She challenges me to be a better teacher, to be a healthier woman, and a better wife.  She literally pushes me (yep, she has actually pushed me when I tried to walk in a 5K, to keep running) to go that extra step, that extra mile.  Having someone at work to support me in my journey of life has been a piece that has been missing for me.  I am so blessed to have met and founded a new friendship with Becca, and I know this is a life-long friendship in the making!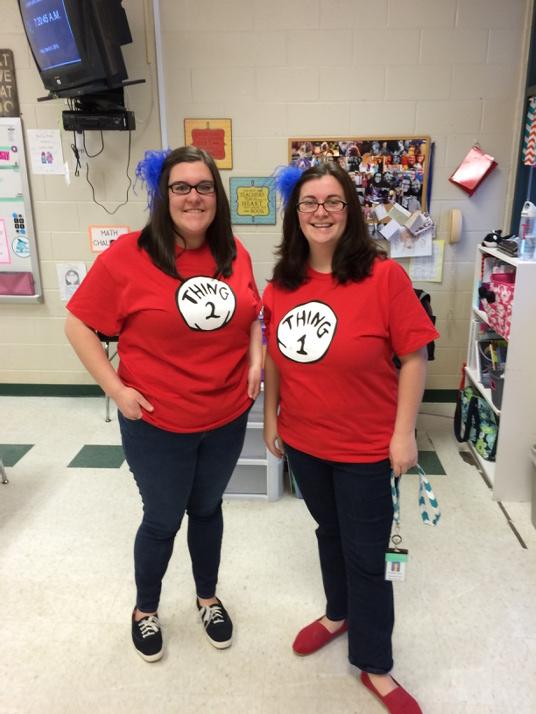 It is amazing to me that these phenomenal ladies are in my life!  I love them all, and need them all, for very different reasons.  They all feed a different part of my soul, which in the end makes me complete!  I love these ladies (and Hubs) with all my heart!  My life is happy, full, positive, and complete with them in it.  I love spending my days with them.  I love sharing my special moments with them.  And I love that International Friendship Day exists so that I can honor their importance in my life!